CAMPING-CAR PARK area of Montrichard
L'Étourneau
41400 Montrichard Val de Cher
GPS: 47.338573° 1.170967°
Stopover area
40
PITCHES
OPENED
32 / 40 available pitches
I book for today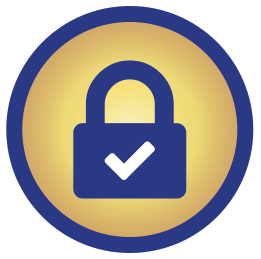 Sécuriplace
I book in advance (From 6 months to 48 hours before)
I book
Area prices
24h Stage
From 1 Jan 2023 to 31 Dec 2023Current price
€12.06 / 24h
Parking for 5h + services
Tourist tax
From 1 Dec
to 31 Dec
Current tax
€1.10 / 24h
The advantages of the area
Shaded pitches by the River Cher
500 m to the town center
Bike access to Chenonceau castle (9 km)
Area's description
Spacious pitches seperated by hedges
500 m from the town center, a pretty walk in to town
A peaceful and shaded spot by the River Cher Bike access to Chenonceau castle from the site (9 km)
A serviced beach, 5 mins by bicycle
Small shops and restaurants nearby
Find out more
Close
Nature of the sites' soils : Tarmacadam
Delimited place : No


Tourism / Discovery
On the tourist road of the Cher Valley, right in the "France Vélo Tourisme" cycle path, Montrichard Val du Cher welcomes you between the Cher and the forest.

Rare evidence of a medieval village, the Château de Montrichard is emblematic of the Châteaux of the Loire Valley. The Parc-Plage and its fine sandy beach is facing the fortress.
Supervised swimming in July and August, paddle, pedalo, canoë rentals, do not miss its restaurant and animations. The leisure area is with disabled access.

Find diverse shops in the town center, restaurants and the local market… the area is also with disabled access (parking spots, lowered pavements…)

Enjoy the rich historical heritage of this unique destination: the bridge, timbered houses, Romanesque and Renaissance architecture, the churches, troglodyte houses (mushroom farms, underground city, sericulture…).
Do not forget to visit the vine growers in Bourré and Montrichard who will welcome you in their cellars to taste their delicious nectars !
Montrichard Val de Cher, a destination for all tastes and ages !
Find out more
Close
Nearby
Points of interest
Chenonceau (9 km)
Réserve naturelle régionale géologique de Pontlevoy (9 km)
Thérèse Gallo-Romain site (10 km)
Montpoupon (12 km)
Chaumont (15 km)
Amboise, Le Clos Lucé, Parc des mini-châteaux (17 km)
Pagoda of Chanteloup (20 km)
Beauval Zoo (23 km)
Touraine aquarium (25 km)
Cheverny (30 km)
Chambord (46 km)
Find out more
Close
Good deal
Maison du Tourisme de Montrichard
On presentation of your PASS'ETAPES card, you will be offered a Sud Val de Loire welcome kit.
Station Bee'S Chaumont sur Loire
Bénéficiez de 10% de remise pour toute location d'une journée et plus.
Valid
from 01/01/2021
to 31/12/2023
Reserved for customers
Offer:
On presentation of your PASS'ETAPES card, you will be offered a Sud Val de Loire welcome kit.
Services
40
PITCHES
Access to the area
Site access: between Cher and the road to Tours. Access via a residential street.
Find out more
Close
The CAMPING-CAR PARK charter
Adopt a responsible behavior
The CAMPING-CAR PARK charter
I am a member of the CAMPING-CAR PARK network!
By staying on the areas of the CAMPING-CAR PARK network, as a citizen, I undertake to:

• Maintain the CAMPING-CAR PARK areas clean
• Respect the environment by using the CAMPING-CAR PARK services
• Use the water system moderately
• Keep my domestic animals on leash to avoid any possible inconvenience
• Respect the peace and quiet of all motorhome users
• Remove any personal belongings each time I leave the CAMPING-CAR PARK area.
• Keep my installation on a single pitch
• Use electricity only to recharge my motorhome's battery