CAMPING-CAR PARK area of Chailles
Le Carroir
41120 Chailles
GPS: 47.543812° 1.31113°
Stopover area
20
PITCHES
Region : Centre Val de Loire
Department : Loir et Cher (41)
OPENED
13 / 20 available pitches
I book for today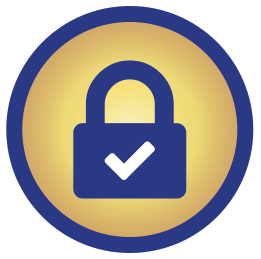 Sécuriplace
I book in advance (From 6 months to 48 hours before)
I book
Area prices
24h Stage
From 1 Apr 2023 to 30 Sept 2023Current price
€13.02 / 24h
From 1 Oct 2023 to 31 Dec 2023
€11.02 / 24h
Parking for 5h + services
Tourist tax
From 1 Oct
to 1 Jul
Current tax
€0.88 / 24h
The advantages of the area
Area's description
The inauguration of the site will take place on 27/08 at 11 a.m.
Registration required here.
Green motorhome stopover by the river
Find out more
Close
Nature of the sites' soils : Gravel
Delimited place : Yes
Tourism / Discovery
In the heart of the fabulous Loire Valley (UNESCO World Heritage site) and 7 km south-west of Blois, Chailles is a small rural town crossed by the Cosson river.
During your discoveries, admire its historical heritage including a church and three castles.

Directly from the stopover area, follow the river for a pleasant walk in the countryside. There are many possibilities for excursions on foot or by bike: follow other paths that will make you discover all the natural wealth of the Loire Valley!

From Chailles, you can easily reach the town centre of Blois in less than 30 minutes by cycling along the Loire. This is the perfect opportunity to visit the historic town and its Royal Château. This architectural gem, superbly restored in the 19th century, has seen no less than 7 kings and 10 queens of France. Today, the castle houses the Museum of Fine Arts.

Visit this charming town passing by old half-timbered houses, private mansions, the « Maison de la Magie »… Marked trails ensure you don't miss any of Blois' attractions. You must visit the Gothic cathedral of Saint-Louis: it overlooks the city and the Loire river.

A stopover in Chailles means benefiting from an exceptional and central location to visit some of the Loire's most emblematic Châteaux:
The Royal Château of Blois (7 km)
The Château de Beauregard (10 km)
The Château de Chaumont (13 km)
The Château de Cheverny (17 km)
The Château de Chambord (20 km)
The Château de Villesavin (22 km)

Considered one of the most beautiful zoos in the world, the Beauval Zoo also welcomes you to meet more than 200 species in this protected area adapted for the whole family.
Find out more
Close
Nearby
Points of interest
Saint-Martin church
Château de la Pigeonnière
Château de la Chesnaie
La maison éperonnée
Blois and its Royal Château
Loire à Vélo
Beauval Zoo
Shops
All shops in Chailles: supermarket, bakery, pharmacy, restaurants, bars…
Markets
The market is held every Saturday morning (Espace Corniers)
Find out more
Close
Events
April-November: « Festival des jardins » in Chaumont-sur-Loire
April-November: Sound and light show of the Royal Château
June: « Jazz'in » in Cheverny
July-August: « Festival des Lyres d'été » in Blois (concerts, street performance, movies…)
December: « Festival des Lyres d'hiver » in Blois (illuminations, animations, little train, skating rink…)
Find out more
Close
Services
20
PITCHES
The CAMPING-CAR PARK charter
Adopt a responsible behavior
The CAMPING-CAR PARK charter
I am a member of the CAMPING-CAR PARK network!
By staying on the areas of the CAMPING-CAR PARK network, as a citizen, I undertake to:

• Maintain the CAMPING-CAR PARK areas clean
• Respect the environment by using the CAMPING-CAR PARK services
• Use the water system moderately
• Keep my domestic animals on leash to avoid any possible inconvenience
• Respect the peace and quiet of all motorhome users
• Remove any personal belongings each time I leave the CAMPING-CAR PARK area.
• Keep my installation on a single pitch
• Use electricity only to recharge my motorhome's battery