CAMPING-CAR PARK area of Les Montils, Châteaux de la Loire
Route de Seur
41120 Les Montils
GPS: 47.493786° 1.306036°
Stopover area
45
PITCHES
OPENED
41 / 45 available pitches
I book for today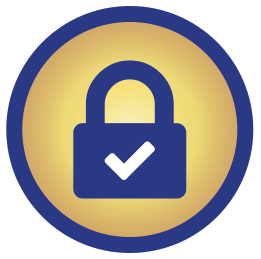 Sécuriplace
I book in advance (From 6 months to 48 hours before)
I book
Area prices
24h Stage
From 1 Jan 2023 to 31 Dec 2023Current price
€12.06 / 24h
Parking for 5h + services
Tourist tax
From 1 Jan
to 31 Dec
Current tax
€0.88 / 24h
The advantages of the area
500 m from the town center
Direct access to the river
Close to the Loire Castles
Area's description
In a green oasis where the municipal campsite used to be
Spacious shaded or sunny pitches
500 m from the town center
A half hour from Chambord Castle
Hiking trails and cycling trails nearby
Next to the River Buron, where you can go fishing
Find out more
Close
Nature of the sites' soils : Tarmacadam
Delimited place : Yes
Tourism / Discovery
The town of Montils is 15 km South of Blois. The River Cosson runs to the North of the town, and the River Beuvron runs through it.

Just West of the village, the Bièvre flows into the Beuvron. This is a great spot to see beavers.

There are lots of Loire castles nearby, including Chambord Castle, which is a 30 minute drive from the site.
Find out more
Close
Nearby
Points of interest
Chambord Castle
Montils Fortress and Dungeon
Blois Royal Castle
Beauregard Castle
Fougères-sur-Bièvre Castle
Chaumont Castle
Find out more
Close
Good deal
Station Bee'S Chaumont sur Loire
Bénéficiez de 10% de remise pour toute location d'une journée et plus.
Services
45
PITCHES
The CAMPING-CAR PARK charter
Adopt a responsible behavior
The CAMPING-CAR PARK charter
I am a member of the CAMPING-CAR PARK network!
By staying on the areas of the CAMPING-CAR PARK network, as a citizen, I undertake to:

• Maintain the CAMPING-CAR PARK areas clean
• Respect the environment by using the CAMPING-CAR PARK services
• Use the water system moderately
• Keep my domestic animals on leash to avoid any possible inconvenience
• Respect the peace and quiet of all motorhome users
• Remove any personal belongings each time I leave the CAMPING-CAR PARK area.
• Keep my installation on a single pitch
• Use electricity only to recharge my motorhome's battery