CAMPING-CAR PARK area of Amboise
Allée de la Chapelle Saint Jean
37400 Amboise
GPS: 47.417488° 0.98744°
Stopover area
24
PITCHES
OPENED
0 / 24 available pitches
I book for today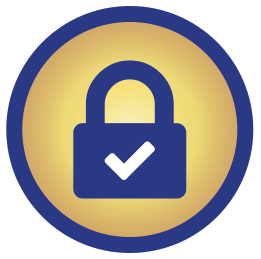 Sécuriplace
I book in advance (From 6 months to 48 hours before)
I book
Area prices
24h Stage
From 11 Jan 2023 to 31 Dec 2023Current price
€13.40 / 24h
Parking for 5h + services
Tourist tax
From 1 Dec
to 31 Dec
Current tax
€0.61 / 24h
The advantages of the area
Area's description
Discover Amboise, next to the last wild river in Europe, and the Loire Valley Castle road !
24 spaces with electricity, on the Ile d'Or island in Amboise, with the river Loire on both sides.
Spaces on the grass in an exceptional location
Brand-new service zone and drainage area
Find out more
Close
Nature of the sites' soils : Grass
Delimited place : No


Tourism / Discovery
Stay in the welcoming historical city of Amboise, in the heart of the Loire valley. Here, you can enjoy a relaxed way of life all year round. Find-out the secrets of this old Royal City with its rich culture and wonderful natural environment. Amboise is the birth place of the Renaissance in France. The kings Charles VIII and François 1st grew up here and reigned here, and the greatest Italian artists worked here to build magnificent castles.

The lively town is a short walk from the calm island. The Royal Castle (just a few meters from the area) sits on a rocky spur over the Loire river. Leonardo da Vinci's tomb is protected inside it.

Do not miss the many emblems of French history around Amboise : The Loire Castles. Discover Chenonceau, Chaumont-sur-Loire, Cheverny, Chambord...

The Ile d'Or is also an ideal starting point to discover the Loire by bicycle, and enjoy the scenic views along this UNESCO world heritage river.

Amboise market is one of the most beautiful in the Val de Loire region ! Browse the stalls of regional specialities and home-made products every Friday and Sunday of the year from 8am to 1.30pm.

Amboise truly symbolises the French Art of Living. Rabelais sang about it 500 years ago !
Find out more
Close
Nearby
Points of interest
Château royal d'Amboise
La Pagode de Chanteloup et son parc (vue merveilleuse sur la Cité Royale)
Visite du Clos Lucé, dernière résidence de Léonard de Vinci
Aquarium de Touraine
Parc des Mini-Châteaux
Le château Gaillard
Find out more
Close
Events
July : Rock Festival "Les Courants" on the Ile d'Or island
July/August : The Amboise Prophecy, the nocturnal show at Amboise Royal Castle
Find out more
Close
Good deal
l'auberge de la treille
Profitez d'un verre de kir pétillant offert sur présentation de votre carte PASS'ETAPES.
Station Bee'S Chaumont sur Loire
Bénéficiez de 10% de remise pour toute location d'une journée et plus.
Valid
from 24/06/2022
to 31/12/2023
Reserved for customers
Offer:
Profitez d'un verre de kir pétillant offert sur présentation de votre carte PASS'ETAPES.
Services
24
PITCHES
The CAMPING-CAR PARK charter
Adopt a responsible behavior
The CAMPING-CAR PARK charter
I am a member of the CAMPING-CAR PARK network!
By staying on the areas of the CAMPING-CAR PARK network, as a citizen, I undertake to:

• Maintain the CAMPING-CAR PARK areas clean
• Respect the environment by using the CAMPING-CAR PARK services
• Use the water system moderately
• Keep my domestic animals on leash to avoid any possible inconvenience
• Respect the peace and quiet of all motorhome users
• Remove any personal belongings each time I leave the CAMPING-CAR PARK area.
• Keep my installation on a single pitch
• Use electricity only to recharge my motorhome's battery