PASS'ETAPES Card
Get access to a network with 500 areas
Buy the PASS'ÉTAPES card*. This card is essential and gives you access to areas and services. You can also manage your account with it. The PASS'ETAPES card is your personal passport, valid for life. It allows you to:
Access to the areas all year round 24/7
Benefit from all the services available on site (electricity, wastewater point, water refill, recycle trash bins, wifi...)
Pay for your stay via a rechargeable card account (by internet or the app, over the phone or directly on the area)
PASS'ÉTAPES
5 € + shipping cost
Recharge amount
Minimum recharge : 10€
1 night on an area of the network costs between 10 and 12€ in average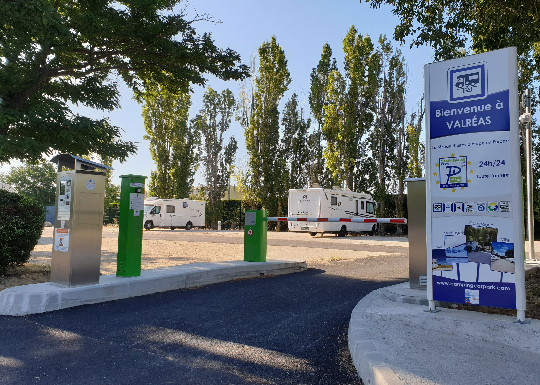 Enjoy the areas of the network flexibly, in complete autonomy and freedom. Take control!
CAMPING-CAR PARK is the first European network of stopover sites and services areas accessible all year round 24/7. The PASS'ÉTAPES card, valid for life, is the key to access our services.
NB : Order your access card on the website or app, it will be sent to you by post within 72 hours! It will be delivered to your home within 7 working days or 14 days outside mainland France.