CAMPING-CAR PARK area of Moustiers-Sainte-Marie
Chemin de Quinson
04360 Moustiers Sainte Marie
GPS: 43.843651° 6.21878°
Stopover area
23
PITCHES
Region : Provence Alpes Côte d'Azur
Department : Alpes de Haute Provence (04)
OPENED
5 / 23 available pitches
I book for today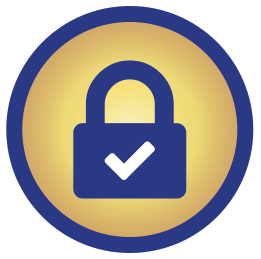 Sécuriplace
I book in advance (From 6 months to 48 hours before)
I book
Area prices
24h Stage
From 6 Apr 2023 to 31 Oct 2023Current price
€13.68 / 24h
From 1 Nov 2023 to 31 Dec 2023
€10.68 / 24h
Parking for 5h + services
Tourist tax
From 8 Jun
to 8 Jun
Current tax
€1.32 / 24h
The advantages of the area
In the heart of the Verdon Regional Park
Listed among the « Plus Beaux Villages de France »
Village nestled in the mountains
The labels
Area's description
Pitches delimited by wooden logs
Quiet setting
Less than 600 m from the shops
Find out more
Close
Nature of the sites' soils : Gravel
Delimited place : Yes
Tourism / Discovery
Situated about 30 kilometers from the Verdon Gorge, Moustiers-Sainte-Marie benefits from an exceptional geographical location, between rivers and mountain ranges. Moustiers is one of the « Plus Beaux Villages de France » and is distinguished by its rocky architecture and its main historical activity: faïence. At the time of Louis XIV, the ceramics had the reputation of being the finest in the kingdom. The faïence museum reveals 5 centuries of an impressive collection.

Within the Haute-Provence Geopark, the town is also the headquarters of the Verdon Regional Park, in reference to its 100% natural environment. Less than 5 kilometers away, reach the 3rd largest lake in France and its turquoise waters: Lake Sainte-Croix. When Summer is on its way, you will appreciate the lavender and sunflower fields of the Provençal countryside. A few more kilometers will take you to the Verdon Gorge, a must-see in the region.

Less than a kilometer from the stopover area, a path climbs up to the Notre-Dame de Beauvoir chapel and the Sainte-Madeleine cave. Beyond their history, these monuments also offer an exceptional view of Moustiers, the Sainte-Croix lake and part of the Verdon valley.

It is also a place full of legends, among which the legend of the star is one of the most famous. If you look up, you will see the star hanging over the village. Many stories, religious, romantic or modest, surround this symbol. You will learn the origin of the nickname "the star of Verdon in Provence".
Find out more
Close
Nearby
Points of interest
Verdon Gorge
Lake of Sainte-Croix
Ceramics Museum
Sainte-Madeleine cave
Notre-Dame de Beauvoir chapel
Shops
The campsite is located less than 600 m from the shops (restaurants, pharmacy, bakery…)
Markets
The market is held every Friday morning in front of the town hall. Other markets are organised during summer
Find out more
Close
Events
June: Multisport event « Étoiles du Verdon »
July: Verdon Swim Expérience
August/September: Notre-Dame de Beauvoir patronal feast
September: Book festival in Moustiers
Find out more
Close
Services
23
PITCHES
The CAMPING-CAR PARK charter
Adopt a responsible behavior
The CAMPING-CAR PARK charter
I am a member of the CAMPING-CAR PARK network!
By staying on the areas of the CAMPING-CAR PARK network, as a citizen, I undertake to:

• Maintain the CAMPING-CAR PARK areas clean
• Respect the environment by using the CAMPING-CAR PARK services
• Use the water system moderately
• Keep my domestic animals on leash to avoid any possible inconvenience
• Respect the peace and quiet of all motorhome users
• Remove any personal belongings each time I leave the CAMPING-CAR PARK area.
• Keep my installation on a single pitch
• Use electricity only to recharge my motorhome's battery