CAMPING-CAR PARK area of Damvix
Camping les Conches, route du Grand Port
85420 Damvix
GPS: 46.311569° -0.73344°
Stopover area
16
PITCHES
OPENED
7 / 16 available pitches
I book for today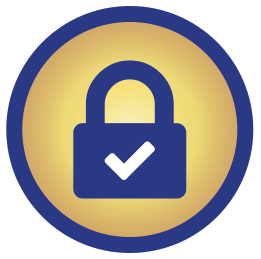 Sécuriplace
I book in advance (From 6 months to 48 hours before)
I book
Area prices
24h Stage
From 1 Jun 2023 to 30 Sept 2023Current price
€12.40 / 24h
From 1 Oct 2023 to 31 Dec 2023
€10.20 / 24h
Parking for 5h + services
Tourist tax
From 1 Jan
to 31 Dec
Current tax
€1.10 / 24h
The advantages of the area
In the heart of the Poitevin Marshlands
Natural environment
Area's description
Stay in the heart of Vendee and the Poitevin Marshlands, and enjoy the beautiful natural sights of the Green Venice!
A lush natural environment
Lots of trails departing from the site (for walking and cycling)
Find out more
Close
Nature of the sites' soils : Gravel
Delimited place : Yes
Tourism / Discovery
Damvix is an excellent starting point for outings in the marshlands.

Try a guided tour in a traditional boat or an electric boat. A pleasant boat tour is a great way to discover te rich wildlife of the marshlands.

This is a comfortable little stopover village before you take the road towards the Vendee beaches : 65 km from La-Faute-sur-Mer and 2 CAMPING-CAR PARK sites, 80 km from the 2 sites in Longeville-sur-Mer, and 55 km from the Châtelaillon-Plage site.
Find out more
Close
Nearby
Points of interest
500 m from the shops
200 m from the Sèvre Niortaise river

St-Hilaire-la-Palaud ornithological park: 7 hectares of wild marshlands and 70 species of birds.
Puy-du-Fou (75 km)
Futoroscope (100 km)
Find out more
Close
Good deal
Supéret'Service
Sur présentation de votre carte PASS'ETAPES, un café expresso vous sera offert !
Services
16
PITCHES
The CAMPING-CAR PARK charter
Adopt a responsible behavior
The CAMPING-CAR PARK charter
I am a member of the CAMPING-CAR PARK network!
By staying on the areas of the CAMPING-CAR PARK network, as a citizen, I undertake to:

• Maintain the CAMPING-CAR PARK areas clean
• Respect the environment by using the CAMPING-CAR PARK services
• Use the water system moderately
• Keep my domestic animals on leash to avoid any possible inconvenience
• Respect the peace and quiet of all motorhome users
• Remove any personal belongings each time I leave the CAMPING-CAR PARK area.
• Keep my installation on a single pitch
• Use electricity only to recharge my motorhome's battery