CAMPING-CAR PARK area of Montfort-le-Gesnois
Les Sittelles
72450 Montfort le Gesnois
GPS: 48.037762° 0.41382°
Stopover area
36
PITCHES
Region : Pays de la Loire
Department : Sarthe (72)
OPENED
26 / 36 available pitches
I book for today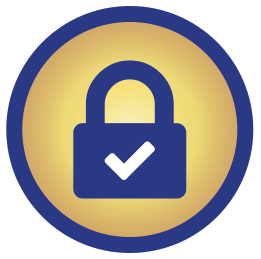 Sécuriplace
I book in advance (From 6 months to 48 hours before)
I book
Area prices
24h Stage
From 1 May 2023 to 30 Sept 2023Current price
€12.80 / 24h
From 1 Oct 2023 to 31 Dec 2023
€11.20 / 24h
Parking for 5h + services
Tourist tax
From 1 Oct
to 8 Jan
Current tax
€0.00 / 24h
The advantages of the area
Area's description
Pitches delimited by hedges
In the middle of nature in a wooded park
2 electric bikes for hire at the campsite reception
Table tennis table with loan of rackets
Restaurant on the spot on reservation, named one of the 19 best tables in Sarthe
Shop with local products
Find out more
Close
Nature of the sites' soils : Clay
Delimited place : Yes
Tourism / Discovery
Montfort-le-Gesnois is a small rural town located only a few kilometers from Le Mans. Admire the Roman bridge (National Heritage Site) overlooking the Huisne river with its seven arches, situated 1,5 kilometers from the campsite.
Have a walk along the river and enjoy a green and charming environment.
The area is located in the middle of the Sitelles Park, where nature is preserved on 20 hectares with playgrounds, picnic tables and sport equipment. In this very same park is situated the Sittelia aquatic center with different pools, a giant toboggan, a sauna and a hammam…
Find also the Racing Kart du Mans with its two tracks.

The restaurant right next to the area offers refined cuisine made from fresh, quality, seasonal produce. The restaurant Les Sittelles, by reservation only, is ranked among the 19 best tables in Sarthe.

To deepen your discoveries, two hiking trails are advised: one leading you to the Pont-de-Gennes town center following the Huisne banks (2,7 km) and another one taking you to the Montfort-le-Rotrou town center and its castle (1,5 km). Both hikes make a 4 kilometers loop.

In the surroundings of the area, visit Tuffé (15 km) and enjoy the 18 hectares lake with its nautical activities (pedalo, swimming, inflatable structures, fishing…). Other villages are also worth visit: Vibraye and its forest (28 km), the « Petite Cité de Caractère » of Montmirail (32 km) and La Ferté-Bernard, nicknamed the Green Venice (27 km).
Find out more
Close
Nearby
Points of interest
The Roman bridge (National Heritage Site)
Two hiking trails
Racing Kart du Mans
Aquatic center
Shops
All shops nearby
Find out more
Close
Services
36
PITCHES
The CAMPING-CAR PARK charter
Adopt a responsible behavior
The CAMPING-CAR PARK charter
I am a member of the CAMPING-CAR PARK network!
By staying on the areas of the CAMPING-CAR PARK network, as a citizen, I undertake to:

• Maintain the CAMPING-CAR PARK areas clean
• Respect the environment by using the CAMPING-CAR PARK services
• Use the water system moderately
• Keep my domestic animals on leash to avoid any possible inconvenience
• Respect the peace and quiet of all motorhome users
• Remove any personal belongings each time I leave the CAMPING-CAR PARK area.
• Keep my installation on a single pitch
• Use electricity only to recharge my motorhome's battery