CAMPING-CAR PARK area of Bazouges-Cré-sur-Loir, Le Vieux Pont
Route de Cré
72200 Bazouges Cré sur Loir
GPS: 47.686859° -0.169944°
Stopover area
27
PITCHES
Region : Pays de la Loire
Department : Sarthe (72)
OPENED
16 / 27 available pitches
I book for today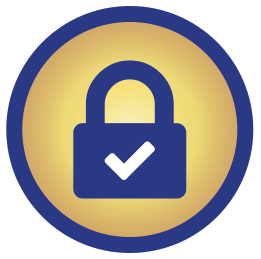 Sécuriplace
I book in advance (From 6 months to 48 hours before)
I book
Area prices
24h Stage
From 1 Apr 2023 to 31 Oct 2023Current price
€11.15 / 24h
From 1 Nov 2023 to 31 Dec 2023
€10.00 / 24h
Parking for 5h + services
Tourist tax
From 1 Jan
to 31 Dec
Current tax
€0.55 / 24h
The advantages of the area
Area's description
Stopover in Bazouges-Cré-sur-Loir.
The River Loire runs into this town which is in rich natural surroundings and has a dense historical heritage
Spacious semi-shaded pitches with electricity, 6 km from the A11 motorway and 7 km from La Flèche Zoo
Pitches in a bucolic setting on grass or gravel (separated by hedges)
By the "Le Loir" River
200 m from the center and shops (bakery, mini-market, newsagents...)
Find out more
Close
Nature of the sites' soils : Grass
Delimited place : No


Tourism / Discovery
Bazouges-Cré-sur-Loir is a town in Sarthe which is located on the banks of the River Loir. Discover its medieval fortress by the river. It has now become a charming stately home with moats and Italian gardens ! This Historical Monument is open all summer to the public.

The Loir Valley cycle route is 320 kilometers long, and it starts at the Loir source (Saint Eman) in Eure-et-Loir and finishes in Angers, where it joins up with the Loire by bicycle route. The Loir valley is a far cry from noisy cities, with its picturesque villages, vines, orchards and troglodytic houses carved into the tuffeau rock. It's a discreet paradise, just 40 km North of the Loire…

Fishermen also appreciate the Loir for its pleasant setting and the wide range of species here.
Find out more
Close
Services
27
PITCHES
The CAMPING-CAR PARK charter
Adopt a responsible behavior
The CAMPING-CAR PARK charter
I am a member of the CAMPING-CAR PARK network!
By staying on the areas of the CAMPING-CAR PARK network, as a citizen, I undertake to:

• Maintain the CAMPING-CAR PARK areas clean
• Respect the environment by using the CAMPING-CAR PARK services
• Use the water system moderately
• Keep my domestic animals on leash to avoid any possible inconvenience
• Respect the peace and quiet of all motorhome users
• Remove any personal belongings each time I leave the CAMPING-CAR PARK area.
• Keep my installation on a single pitch
• Use electricity only to recharge my motorhome's battery