CAMPING-CAR PARK area of Saint-Germain-sur-Ay
Route de la Mer
50430 Saint Germain sur Ay
GPS: 49.23288° -1.63844°
Stopover area
49
PITCHES
Region : Normandie
Department : Manche (50)
OPENED
38 / 49 available pitches
I book for today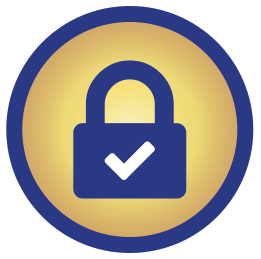 Sécuriplace
I book in advance (From 6 months to 48 hours before)
I book
Area prices
24h Stage
From 13 Apr 2023 to 12 Apr 2024Current price
€12.00 / 24h
Parking for 5h + services
Tourist tax
From 1 Mar
to 31 Dec
Current tax
€0.70 / 24h
The advantages of the area
Large supervised beach, accessible on foot from the motorhome stopover
In the heart of the largest and wildest harbour in the department
Near the Cotentin mountains and the Lessay moors
Area's description
Right next to the large family beach
Find out more
Close
Nature of the sites' soils :
Delimited place : Yes
Tourism / Discovery
Enjoy a getaway in the Manche department by staying in Saint-Germain-sur-Ay, along the famous 'Côte des Havres'.

The 'Côte des Havres' runs from Barneville-Carteret to Granville and has 8 harbours, including Saint-Germain-sur-Ay, one of the largest and wildest of the coast. At the confluence of the rivers and the salt waters of the sea, discover these large stretches of fine sand, typical of Normandy.

Follow the famous 'Sentier des Douaniers' (GR 34) and stop at the guardhouse to admire the view. Watch the sheep grazing in the coastal salt marshes, a sign of the authenticity and protection accorded to this area.

Reach the supervised beach of Saint-Germain-sur-Ay directly from the campsite for a relaxing and refreshing moment. If you love going to the beach, head to Gouville-sur-Mer for a fishing session and admire the colourful beach huts.

About 10 km from Saint-Germain-sur-Ay, go for a walk or a bike ride near the Lessay moors. There are many paths for the whole family, such as the one around Lake Bruyères. Interpretive panels give you plenty of information about the surrounding flora and fauna.

Finally, don't miss the exceptional views from the Cotentin mountains. The mount of Doville offers a superb panorama of Jersey. To get there, follow the discovery trail and pass the old church, the guardhouse and the old mill.

The hiking possibilities in this region are endless and very diverse in terms of landscape.
Find out more
Close
Nearby
Points of interest
'Côte des Havres'
Harbour of Saint-Germain-sur-Ay
Cotentin mountains
Lessay moors
Beach huts of Gouville
Shops
All the shops are located in the town centre of Saint-Germain-sur-Ay: grocery store, restaurants, bakeries…
Markets
Tuesday morning in Lessay
Wednesday and Sunday morning in Pirou
Find out more
Close
Events
July-August: 'Les Heures Musicales de l'Abbaye de Lessay' (music festival)
2nd Saturday of August: Carrot festival in Créances
3rd Sunday of August: Flea market in Haye-de-Puits
Late April: Whelk festival in Pirou-Plage
2nd weekend of September: Fair of Sainte-Croix de Lessay, the largest fair of Normandy
Find out more
Close
Services
49
PITCHES
The CAMPING-CAR PARK charter
Adopt a responsible behavior
The CAMPING-CAR PARK charter
I am a member of the CAMPING-CAR PARK network!
By staying on the areas of the CAMPING-CAR PARK network, as a citizen, I undertake to:

• Maintain the CAMPING-CAR PARK areas clean
• Respect the environment by using the CAMPING-CAR PARK services
• Use the water system moderately
• Keep my domestic animals on leash to avoid any possible inconvenience
• Respect the peace and quiet of all motorhome users
• Remove any personal belongings each time I leave the CAMPING-CAR PARK area.
• Keep my installation on a single pitch
• Use electricity only to recharge my motorhome's battery