CAMPING de mon Village of Ingrandes Le Fresne sur Loire
Le Port
49123 Ingrandes Le Fresne sur Loire
GPS: 47.398705° -0.91653°
Camping de mon village
50
PITCHES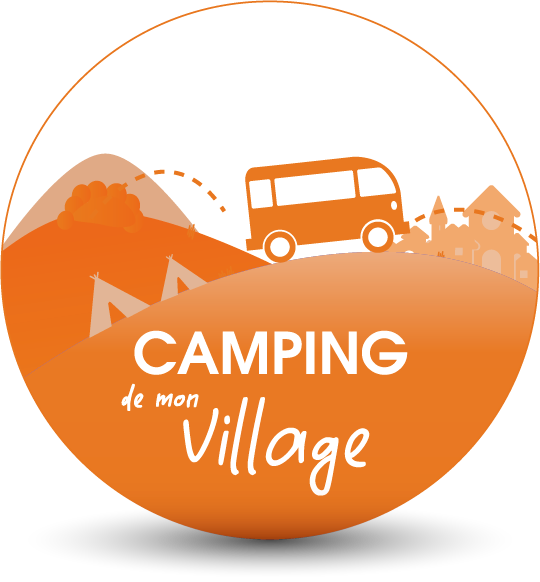 OPENED
24 / 50 available pitches
I book for today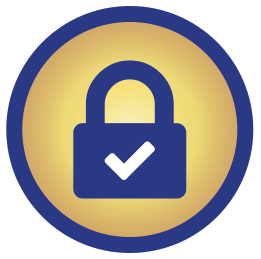 Sécuriplace
I book in advance (From 6 months to 48 hours before)
I book
Area prices
24h Stage
From 1 Jun 2023 to 30 Sept 2023Current price
€13.50 / 24h
From 1 Oct 2023 to 31 Dec 2023
€10.70 / 24h
Parking for 5h + services
Tourist tax
From 1 Jan
to 31 Dec
Current tax
€0.00 / 24h
The advantages of the area
Area's description
Campsite located on the Loire beach
Close to hiking and mountain bike trails
The campsite has a bicycle shelter, two petanque courts and a picnic shelter
The sanitary facilities consist of a self-contained PRM unit (shower, WC and washbasin), a laundry room with 6 basins and a room with 4 WCs, 3 bidets and 1 washbasin. On the 1st floor, you have a room with 6 showers, 1 WC and 3 washbasins.
Find out more
Close
Nature of the sites' soils : Sandy
Delimited place : No


Sanitary facilities of the area
The area is open all year round to motorhomes, and self-contained vans and during the opening of the sanitary facilities to caravans, vans not self-contained and tents.
The sanitary facilities are currently open
Annual opening period: from 01/05 to 30/09
Tourism / Discovery
Ingrandes Le Fresne sur Loire is a small town on the Loire river, located between Angers (33 km) and Nantes (64 km). The Loire offers every summer a water sports centre with a supervised swimming area, children's playground and a picnic area. This beach offers a beautiful view of the city. Since 1996, the half-Angevine-half-Brittany town has been classified as a heritage protection zone.

The commune is recent with the merger of two villages: Ingrandes and Le Fresne. But it also has a very old history, which goes back beyond the Middle Ages, as an official border between Anjou and Brittany. It is a historical place where the Stone of Brittany was laid in the 9th century, designed to separate Brittany from the Frankish kingdom. An interpretation tour retracing the history of Ingrandes and Le Fresne will give you all the keys to discover these two ancient towns.

From the area, join the Loire à Vélo circuit. On the way to Ancenis, stop off at Saint-Florent-le-Vieil to visit the abbey church, the crypt under the altar and the Column of the Duchess of Angouleme with its superb view over the river.

800 m from the area, the village welcomes you with a cinema, a library, a children's playground, boules de fort (a local speciality) and two art galleries.
Find out more
Close
Nearby
Points of interest
La Loire à Vélo
Le musée des Horloges
Le musée des Tapis
Le Puy du Fou (72 km)
Shops
Shops and supermarkets located 1km away from the camping
Markets
A market is held every Friday mornings from 8h30 to12h30, rue de l'Eglise
Find out more
Close
Events
June: Still Bass Festival
July: La fête du vélo
August: La Loire à Vél'Eau
August: Décalons la Tonnelle !
Find out more
Close
Good deal
Aire CAMPING-CAR PARK
Pour tout séjour entre 7 et 21 jours consécutifs, bénéficiez de 10% de remise sur le montant total de votre séjour (hors taxe de séjour). Pour tout séj...
Valid
from 06/01/2023
to 31/12/2023
Reserved for customers
Offer:
Pour tout séjour entre 7 et 21 jours consécutifs, bénéficiez de 10% de remise sur le montant total de votre séjour (hors taxe de séjour).
Pour tout séjour de plus de 21 jours consécutifs, bénéficiez de 15% de remise sur le montant total de votre séjour (hors taxe de séjour).
Offre valable uniquement sur réservation en contactant directement notre Service Relation Clients au 01.83.64.69.21
Services
50
PITCHES
Access to the area
The access to the area can be done :
- either via the Ingrandes bridge - Le Mesnil en Vallée
- or via the Loire Auxence bridge - Saint-Florent-le-Vieil
- or by the Montjean-sur-Loire bridge
Find out more
Close
The CAMPING-CAR PARK charter
Adopt a responsible behavior
The CAMPING-CAR PARK charter
I am a member of the CAMPING-CAR PARK network!
By staying on the areas of the CAMPING-CAR PARK network, as a citizen, I undertake to:

• Maintain the CAMPING-CAR PARK areas clean
• Respect the environment by using the CAMPING-CAR PARK services
• Use the water system moderately
• Keep my domestic animals on leash to avoid any possible inconvenience
• Respect the peace and quiet of all motorhome users
• Remove any personal belongings each time I leave the CAMPING-CAR PARK area.
• Keep my installation on a single pitch
• Use electricity only to recharge my motorhome's battery