CAMPING-CAR PARK area of Luché-Pringé
Rue des Prés
72800 Luché Pringé
GPS: 47.70137° 0.068925°
Stopover area
16
PITCHES
Region : Pays de la Loire
Department : Sarthe (72)
OPENED
13 / 16 available pitches
I book for today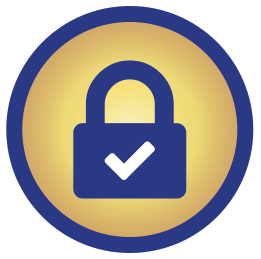 Sécuriplace
I book in advance (From 6 months to 48 hours before)
I book
Area prices
24h Stage
From 1 May 2023 to 30 Sept 2023Current price
€12.75 / 24h
From 1 Oct 2023 to 31 Dec 2023
€10.15 / 24h
Parking for 5h + services
Tourist tax
From 1 Jan
to 31 Dec
Current tax
€0.55 / 24h
The advantages of the area
The labels
Area's description
Stay by the River Loir, in a shaded natural spot.
You are in the heart of one of "France's Little Villages with a Remarkable Heritage" !
22 spacious pitches next to the Loir, with electricity Lots of hiking paths and green ways
Close to the village shops
Service area and draining zone
Find out more
Close
Nature of the sites' soils : Grass
Delimited place : No


Tourism / Discovery
The picturesque village of Luché-Pringé is nestled in the Loir Valley, which is famous for its vineyards. Nature and history enthusiasts love to come here.

The town has an impressive 7 listed historical monuments. For example the Mervé Mill was built in the XVth Century. It is one of the most beautiful mills in the Region.
You can enjoy the unique scenery and historical heritage walking or cycling on one of the many trails ! You can even follow them towards neighboring towns like Baugé, La Flèche or Le Lude.

Last but not least, enjoy the easy-going lifestyle and peaceful atmosphere down by the river: fishing, canoe rental...
Find out more
Close
Nearby
Points of interest
Saint Martin de Luché Church
Notre Dame de Pringé
Grifferie Castle
Venevelles Manor
Saint Martin's old Priory
Zoo de La Flèche (15 km)
Find out more
Close
Services
16
PITCHES
The CAMPING-CAR PARK charter
Adopt a responsible behavior
The CAMPING-CAR PARK charter
I am a member of the CAMPING-CAR PARK network!
By staying on the areas of the CAMPING-CAR PARK network, as a citizen, I undertake to:

• Maintain the CAMPING-CAR PARK areas clean
• Respect the environment by using the CAMPING-CAR PARK services
• Use the water system moderately
• Keep my domestic animals on leash to avoid any possible inconvenience
• Respect the peace and quiet of all motorhome users
• Remove any personal belongings each time I leave the CAMPING-CAR PARK area.
• Keep my installation on a single pitch
• Use electricity only to recharge my motorhome's battery