CAMPING-CAR PARK area of Royan
18 rue Bel-air
17200 Royan
GPS: 45.628296° -1.011957°
Stopover area
40
PITCHES
Region : Nouvelle Aquitaine
Department : Charente Maritime (17)
OPENED
5 / 40 available pitches
I book for today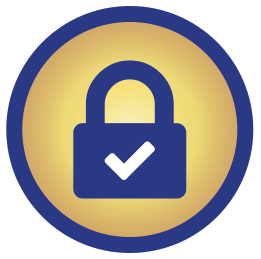 Sécuriplace
I book in advance (From 6 months to 48 hours before)
I book
Area prices
24h Stage
From 1 Jun 2023 to 30 Sept 2023Current price
€13.88 / 24h
From 1 Oct 2023 to 31 Dec 2023
€11.88 / 24h
Parking for 5h + services
Tourist tax
From 1 Jan
to 31 Dec
Current tax
€1.32 / 24h
The advantages of the area
The labels
Area's description
Stabilised pitches with electricity and pitch boundaries
Calm, spacious area, with plenty of shade
10 mins to the beach and marina on foot
Picnic tables
Rubbish sorting containers at the site entrance
Find out more
Close
Nature of the sites' soils : Gravel
Delimited place : Yes
Tourism / Discovery
Welcome to Royan on the Côte de Beauté. Enjoy 5 fine sandy beaches, the architecture from the 50s and the Belle Époque neighborhoods.

You can find many walks next to the wild coastline. The Ocean touches the horizon. Or ride your bike on the Vélodyssée.

If you like extreme sensations, you can do all kinds of watersports in Royan (sailing for example).

Do you want to shop and eat like the locals? The Royan market is open all year round 7/7 in July and August from 7am until 1pm. During the low season, it is only closed on Mondays.
Find out more
Close
Nearby
Points of interest
The Grande Conche beach and its famous beach tents
The Notre-Dame church, a listed historical monument
La Palmyre zoo, in the heart of 18 hectares of forest
Cruise on the Gironde estuary with an incredible view of the Cordouan lighthouse
Find out more
Close
Services
40
PITCHES
The CAMPING-CAR PARK charter
Adopt a responsible behavior
The CAMPING-CAR PARK charter
I am a member of the CAMPING-CAR PARK network!
By staying on the areas of the CAMPING-CAR PARK network, as a citizen, I undertake to:

• Maintain the CAMPING-CAR PARK areas clean
• Respect the environment by using the CAMPING-CAR PARK services
• Use the water system moderately
• Keep my domestic animals on leash to avoid any possible inconvenience
• Respect the peace and quiet of all motorhome users
• Remove any personal belongings each time I leave the CAMPING-CAR PARK area.
• Keep my installation on a single pitch
• Use electricity only to recharge my motorhome's battery