CAMPING-CAR PARK of Mornac-sur-Seudre
Route de Breuillet
17113 Mornac sur Seudre
GPS: 45.7061° -1.03029°
Stopover area
34
PITCHES
Region : Nouvelle Aquitaine
Department : Charente Maritime (17)
OPENED
32 / 34 available pitches
I book for today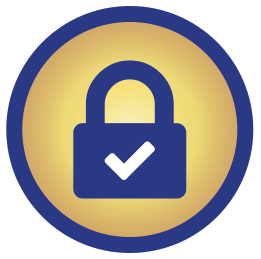 Sécuriplace
I book in advance (From 6 months to 48 hours before)
I book
Area prices
24h Stage
From 1 May 2023 to 30 Sept 2023Current price
€12.84 / 24h
From 1 Oct 2023 to 30 Dec 2023
€10.84 / 24h
Parking for 5h + services
Tourist tax
From 23 Nov
to 31 Dec
Current tax
€1.32 / 24h
The advantages of the area
The labels
Area's description
About fifteen kilometers from Royan, Mornac-sur-Seudre is a charming village, emblematic of the Charente-Maritime department and on the tourist route of the "Villages de pierre et d'eau" (villages of stones and water). This label highlights a patrimony where two elements met: stone with remarkable buildings and water in all its forms: ocean, rivers, marshes…
Surrounded by marshes, this former fishing and trading port is now mainly developed around oyster farming and salt production. Immerse yourself in the local culture by discovering its biodiversity thanks to information panels and guided tours.
Stroll to the harbour and its oyster huts to taste oysters and « éclade », the local culinary speciality. As you continue your walk, you will come across one of the many trails that guide you through the village and the surroundings. Explore the destination in a more playful way with Le Train des Mouettes and its steam locomotive, as well as with kayaks on the Seudre river.
Take your bike to follow the Chemins de la Seudre: an itinerary leading you to La Tremblade. Enjoy the harbours and marshes' beauty on either side of the river.
Admire the town center and its pretty houses with white facades and coloured shutters. In Mornac, the artisans you encounter are also artists.
Over the course of the 20th century, the town has developed a wide range of arts and crafts: weaving, pottery, stained glass, wood sculpture, ceramic decorating, etc… all of which are still preserved today, hence its "Ville et métiers d'Art" label.
Find out more
Close
Nature of the sites' soils : Gravel
Delimited place : Yes
Tourism / Discovery
Located 500 meters from the town center, shops and harbour
Destination labeled « Most Beautiful Village of France »
« Villes et métiers d'Art » label
A few steps from vast farmlands
Find out more
Close
Nearby
Points of interest
The Roman church
The colourful oyster huts
Le Train des Mouettes
Artists and artisans shops
La Tremblade
Shops
All shops and a grocery store are 500 meters from the campsite
Markets
A food covered market with local produce is held every Wednesday from 8 a.m to 1 p.m
Find out more
Close
Events
May: Le Festival du conte (tale festival)
August: Les Voiles de Mornac (sailing festival)
October: Les Fêtes Romanes (concerts, theatre, fire breather…)
Find out more
Close
Services
34
PITCHES
The CAMPING-CAR PARK charter
Adopt a responsible behavior
The CAMPING-CAR PARK charter
I am a member of the CAMPING-CAR PARK network!
By staying on the areas of the CAMPING-CAR PARK network, as a citizen, I undertake to:

• Maintain the CAMPING-CAR PARK areas clean
• Respect the environment by using the CAMPING-CAR PARK services
• Use the water system moderately
• Keep my domestic animals on leash to avoid any possible inconvenience
• Respect the peace and quiet of all motorhome users
• Remove any personal belongings each time I leave the CAMPING-CAR PARK area.
• Keep my installation on a single pitch
• Use electricity only to recharge my motorhome's battery