France - CAMPING-CAR PARK area of Seurre
Rue de la Perche à l'Oiseau
21250 Seurre
GPS: 47.002388° 5.144916°
Stopover area
44
PITCHES
Region : Bourgogne Franche Comté
Department : Côte d'Or (21)
OPENED
24 / 44 available pitches
I book for today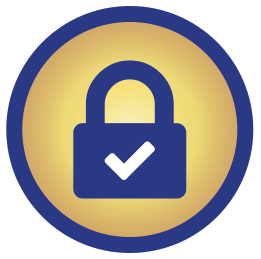 Sécuriplace
I book in advance (From 6 months to 48 hours before)
I book
Area prices
24h Stage
From 1 Sept 2023 to 31 Dec 2023Current price
€13.06 / 24h
Parking for 5h + services
Tourist tax
From 1 Dec
to 31 Dec
Current tax
€0.66 / 24h
The advantages of the area
Area's description
500m from the town centre
Wooded and quiet setting
Activities nearby
Find out more
Close
Nature of the sites' soils :
Delimited place : Yes
Tourism / Discovery
Seurre is a French town in the Côte-d'Or Department in the Region of Bourgogne-Franche-Comté. The town is 40km from Dijon and 22km from Beaune. the River Saône runs through it.

The safe and signposted cycle routes are a real treat. Don't hesitate to take your bike and ride these routes. This is a great way to discover the peaceful landscapes and wildlife in the countryside next to the River Saône.

Do you want to discover the scenery from the River Saône itself? Rent a canoe, a kayak, or a pedalo and navigate along one of the waterway itineraries (you can choose from several itineraries of 5 to 26 km. These activities are available from April to October) If you are more of a thrill seeker, it's time for you to test water skiing !
Find out more
Close
Nearby
Points of interest
Saint Martin Church
Hôtel-Dieu, founded in 1688, (visits on reservation)
Etang Rouge, a protected site which is home to typical style old houses and farms from the Val de Saône
The English Garden, an English styled garden from the 19th Century
Follow the Jacquemart trail to discover all the secrets of Seurre. It will take you past the main buildings and must-see sights of the town. You can pick up the walk itinerary at the tourist office.
Find out more
Close
Services
44
PITCHES
Regulation



Règlement intérieur des aires CAMPING-CAR PARK
Vu le code général des collectivités territoriales. Considérant l'aménagement de l'aire CAMPING-CAR PARK sur la commune de Seurre. Considérant qu'il appartient au Maire de prendre toutes les mesures utiles en vue de prévenir les accidents et de sauvegarder le bon ordre, la sûreté, la salubrité et la tranquillité de chacun. Considérant que la gestion des clients, pour la partie encaissement des séjours, gestion des réservations et la promotion est faite par la société CAMPING-CAR PARK.
GÉNÉRALITÉS
Article 1
Le stationnement de l'aire CAMPING-CAR PARK de <> est autorisé toute l'année pour les camping-cars et vans autonomes. Les voitures et camions aménagés, non autonomes et non homologués par la Direction Régionale de l'Industrie, de la Recherche et de l'Environnement (D.R.I.R.E), en véhicules habitables de loisirs, ne sont pas acceptés sur l'aire (Réf : arrêté du 7 juin 2002 relatif à la présentation des risques d'incendie, d'explosion et d'asphyxie dans les véhicules habitables de loisirs). Les tentes, caravanes, remorques et tout véhicule remorqué ne sont pas acceptés. En cas d'infraction, l'article 322-4-1 du code pénal sera appliqué (saisie et confiscation).
Article 2
L'aire CAMPING-CAR PARK comprend 44 emplacements.
Article 3
Les tarifs et la taxe de séjour sont validés par la collectivité. Deux tarifs sont en vigueur : jusqu'à 5H de présence, tous services inclus (eau, électricité, vidange). Au-delà de 5H, un tarif 24H est appliqué.
RÈGLES D'UTILISATION
Article 4
Pour accéder à l'aire, une carte PASS'ÉTAPES personnelle est obligatoire et renseignée au nom du conducteur principal. Une seule carte PASS'ETAPES par véhicule est acceptée. Cette carte PASS'ETAPES est valable à vie. Distribuée par l'automate de paiement, elle permet d'accéder à l'ensemble des destinations du réseau CAMPING-CAR PARK et CAMPING DE MON VILLAGE. Pour obtenir cette carte, il est obligatoire de renseigner son nom, son prénom et son numéro de téléphone portable (pour être contacté en cas d'alerte). Un compte personnel, associé à une adresse email, permet à l'usager de consulter ses reçus de paiements et factures. Différents modes de rechargement sont possibles : sur les automates de paiement, sur internet, par téléphone, mandat cash, courrier (chèques et chèques vacances). Tous les séjours de plus de 3 jours devront être payés à l'avance. Les clients doivent impérativement badger à l'entrée et à la sortie même si la barrière est ouverte. En cas de dysfonctionnement, il est impératif d'appeler le service client de CAMPING-CAR PARK situé à Pornic (44) au 01.83.64.69.21 (ouvert 7/7j).
Article 5
Les animaux domestiques sont acceptés, mais devront être attachés. Leurs déjections doivent être ramassées par leurs propriétaires. Les propriétaires veilleront à la tranquillité de chacun.
Article 6
Les barbecues électriques ne sont pas autorisés. Les barbecues à feux ouverts (bois, charbon, etc..) sont interdit. En cas d'incendie, aviser immédiatement les secours (112 ou 18).
Article 7
Les regroupements sont interdits entre 22H et 9H du matin. Le déballage et les tentes ne sont pas autorisés sur l'aire. Les clients devront se respecter mutuellement et observer une parfaite correction à l'égard du voisinage (bruit et salubrité).
RESPONSABILITÉ
Article 8
Chaque client est responsable de l'état de propreté de l'emplacement où il stationne. Les ordures ménagères, les déchets de toute nature et les papiers doivent être déposés dans les poubelles. Les évacuations d'eaux usées sont interdites sur les emplacements. Des contrôles seront effectués.
Article 9
Les clients sont tenus de respecter les règles de bonne conduite : stationnement sur un seul emplacement et utilisation d'une seule prise électrique par emplacement.
Article 10
La circulation et le stationnement à l'intérieur de l'aire ont lieu aux risques et périls des conducteurs de véhicule qui en conservent la garde et la responsabilité comme sur une voie publique. Le stationnement et la circulation en résultant, constituent une simple autorisation et ne sauront en aucun cas constituer un contrat de dépôt de gardiennage ou de surveillance. La responsabilité de la commune ou de la société CAMPING-CAR PARK ne pourra pas être engagée. Tout client stationnant sur l'aire est responsable, des dégradations qu'il cause ou qui sont causées par des personnes dont il doit répondre, ainsi que par les animaux ou les choses qu'il a sous sa garde. Il sera en conséquence tenu à la réparation intégrale des préjudices correspondants. En conséquence, chaque client doit veiller individuellement aux respects des installations et reste responsable des dommages qu'il provoque.
Article 11
Chaque client doit avoir son compte suffisamment rechargé pour régler son séjour et doit impérativement badger à l'entrée et à la sortie de l'aire. Tout petit train ou fraude sera sanctionné par une amende forfaitaire votée par le Conseil Municipal.
Article 12
La commune de Seurre ou la société CAMPING-CAR PARK pourront fermer provisoirement l'aire pour la maintenance ou l'entretien ainsi que pour des raisons de force majeur, de sécurité ou d'intérêt général.
Article 13
Des contrôles pourront être effectués par un représentant de la société CAMPING-CAR PARK, la mairie, la gendarmerie ou la police municipale. Ces dernières pourront également dresser des procès-verbaux en cas de fraude. Toutes infractions (vol d'eau, vol d'électricité, intrusion sans carte PASS'ÉTAPES, etc) au présent règlement intérieur seront constatées et poursuivies conformément aux lois et règlements en vigueur. Le vol est puni de 3 ans de prison et de 45 000€ d'amende (Article 311-3 du Code pénal).
The CAMPING-CAR PARK charter
Adopt a responsible behavior
The CAMPING-CAR PARK charter
I am a member of the CAMPING-CAR PARK network!
By staying on the areas of the CAMPING-CAR PARK network, as a citizen, I undertake to:

• Maintain the CAMPING-CAR PARK areas clean
• Respect the environment by using the CAMPING-CAR PARK services
• Use the water system moderately
• Keep my domestic animals on leash to avoid any possible inconvenience
• Respect the peace and quiet of all motorhome users
• Remove any personal belongings each time I leave the CAMPING-CAR PARK area.
• Keep my installation on a single pitch
• Use electricity only to recharge my motorhome's battery