CAMPING-CAR PARK area of Apt, Pays du Luberon
Plan d'eau de la Riaille - Avenue Frédéric Mistral
84400 Apt
GPS: 43.893345° 5.377545°
Stopover area
20
PITCHES
Region : Provence Alpes Côte d'Azur
Department : Vaucluse (84)
OPENED
17 / 20 available pitches
I book for today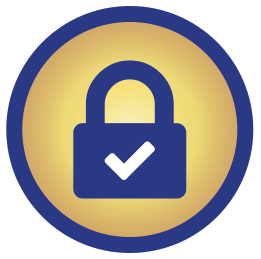 Sécuriplace
I book in advance (From 6 months to 48 hours before)
I book
Area prices
24h Stage
From 1 Jun 2023 to 30 Sept 2023Current price
€13.01 / 24h
From 1 Oct 2023 to 31 Dec 2023
€12.01 / 24h
Parking for 5h + services
Tourist tax
From 1 Dec
to 31 Dec
Current tax
€1.18 / 24h
The advantages of the area
Within the Pays d'Apt Luberon amusement park (with lake)
Free shuttles to the town center
Provençal market every Saturday morning
Area's description
Within the Pays d'Apt Luberon amusement park (with lake)
3 km from the town center - free shuttles departing from the lake
Find out more
Close
Nature of the sites' soils : Tarmacadam
Delimited place : Yes
Sanitary facilities of the area
The sanitary facilities are currently open
Annual opening period: from 01/01 to 31/12
Tourism / Discovery
Discover the heart of Provence by staying in the pretty and lively town of Apt, capital of Luberon. Its typical Provençal atmosphere is sure to charm you.

Set back from the town center (3 km), the stopover area is located in the heart of the Pays d'Apt Luberon amusement park. The lake offers you a swimming spot in a natural environment. Two swimming pools have been set up for both children and adults, and access is free.

Under the sun of Provence, other activities allow you to cool off: a playground with water jets, a water sports center, inflatable structures on water… There are also picnic tables and restaurants. Everything is designed to make your stay a moment of pleasure and rest.

The Saturday morning market is THE place to be. Amongst the colourful stalls run by passionate producers, find an exceptional range of local products: honey, seasonal fruits and vegetables, goat's cheese, thyme, laurel, lavender… enjoy the scents of Provence!

Stroll through the small streets of the old town of Apt, its squares and pretty fountains, its private mansions and the Saint-Anne cathedral. This Romanesque and Gothic religious building, which dominates Apt, is the city's most remarkable historical monument.

To discover the three industries that have made Apt (and more widely Provence) famous, go to the museum of Apt. Based in the former Marliagues candied fruit factory, the museum reveals the secret of its main resources: clay (for faïence and architectural ceramics), ochre and the many orchards of the Pays d'Apt (for the manufacture of candied fruits). It earned Apt the title of world capital of candied fruit.
The city is even classified as a «Remarkable site of Taste »!

Finally, there are many possibilities for hiking to enjoy the endless landscapes of the Luberon, with the Vaucluse Mountains as a backdrop.
The Sentier des Ocres (less than 20 km from the campsite) plunges you into the sumptuous scenery of the old quarries.
Find out more
Close
Nearby
Points of interest
The market on Saturday morning
Saint-Anne cathedral
Apt Museum
Maison du Parc Naturel
Maison du fruit confit (candied fruit)
Sentier des Ocres (Provençal Colorado)
Shops
Restaurants and snacks by the lake
All shops in Apt
Markets
All year round: Provençal market on Saturday morning
The farmer's market is held every Tuesday morning (Cours Lauze de Perret)
Find out more
Close
Events
Pentecost weekend: Le Corso d'Apt (funfair, parade…)
Early August: Apt pottery market
June: Luberon Jazz Festival
Find out more
Close
Services
20
PITCHES
The CAMPING-CAR PARK charter
Adopt a responsible behavior
The CAMPING-CAR PARK charter
I am a member of the CAMPING-CAR PARK network!
By staying on the areas of the CAMPING-CAR PARK network, as a citizen, I undertake to:

• Maintain the CAMPING-CAR PARK areas clean
• Respect the environment by using the CAMPING-CAR PARK services
• Use the water system moderately
• Keep my domestic animals on leash to avoid any possible inconvenience
• Respect the peace and quiet of all motorhome users
• Remove any personal belongings each time I leave the CAMPING-CAR PARK area.
• Keep my installation on a single pitch
• Use electricity only to recharge my motorhome's battery