CAMPING-CAR PARK area of Crozon, Le Fret
Quai du Fret
29160 Crozon
GPS: 48.284485° -4.509583°
Stopover area
16
PITCHES
Region : Bretagne
Department : Finistère (29)
OPENED
7 / 16 available pitches
I book for today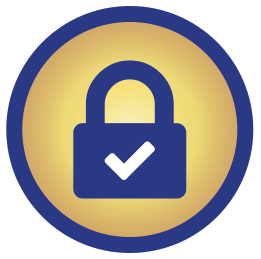 Sécuriplace
I book in advance (From 6 months to 48 hours before)
I book
Area prices
24h Stage
From 1 Jan 2023 to 31 Dec 2023Current price
€12.84 / 24h
Parking for 5h + services
Tourist tax
From 1 Oct
to 31 Dec
Current tax
€1.32 / 24h
The advantages of the area
Tourism / Discovery
Discover this little jewel of Brittany: The Crozon peninsula Take advantage of the coast and the typically Breton decor to stroll, cycle or even take a boat. Long hiking trails reveal the surrounding nature to you, between land and sea for several hundred kilometers.

Crozon is a dynamic city that will occupy your stays for two, with family or friends with many ideas for outings: leisure parks, swimming pool, sports activities, cinema...
Find out more
Close
Nearby
Points of interest
Pen-Hir point
The point of Toulinguet
The manor of Saint Pol Roux
Océanopolis
Shops
Located a few minutes walk from brasseries, creperies and restaurants.
Markets
All year round, the Crozon market is organized every morning on the church place, except Mondays and Tuesdays.
In summer, the local producers' market takes place on the church place every Monday morning.
Find out more
Close
Services
16
PITCHES
The CAMPING-CAR PARK charter
Adopt a responsible behavior
The CAMPING-CAR PARK charter
I am a member of the CAMPING-CAR PARK network!
By staying on the areas of the CAMPING-CAR PARK network, as a citizen, I undertake to:

• Maintain the CAMPING-CAR PARK areas clean
• Respect the environment by using the CAMPING-CAR PARK services
• Use the water system moderately
• Keep my domestic animals on leash to avoid any possible inconvenience
• Respect the peace and quiet of all motorhome users
• Remove any personal belongings each time I leave the CAMPING-CAR PARK area.
• Keep my installation on a single pitch
• Use electricity only to recharge my motorhome's battery